Japanese documentary  film (2016) information
Here in Stockholm this film will be  shown first in the northern Europe.
"The Promise: Prenatal Memories of Children "
 2016/color/Japan   Director. Norio Ogikubo  . Original draft&Performer:Akira Ikegawa  etc
Language:Japanese (English subtitle)   Length:101minutes
When :12-Oct- 2017 (Thursday)18:30pm-  (101 minutes)
Open:18:10pm-
Where:ABF ( Katasalen –våning1/ 2F)  Sveavägen 41, Stockholm
Booking:not necessary
Entrance fee: Special offer Free for JFS's members&family , 50kr for non-members adult(over 13 years old) and free for children
Members' card or JFS's members' eternal number with your name are necessary for free entrance.
Food,snacks and drinks would be prepared by yourself if necessary.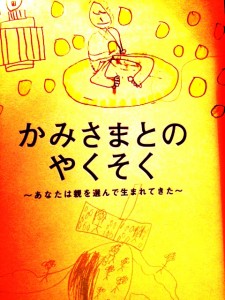 ABF
ストックホルム日本人会